Dianne - look at this picture!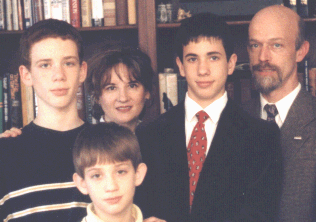 John Bordsen - the father in the picture looks so much like Johnny Stolts its unbelievable - because John Bordsen is a Martin cousin and one of his sons looks like his Martin-Stewart relative - the Stewarts (I'll check that spelling, if you're interested) practically developed the part of MN that Mom was from!

I looked at the picture and Johnny just popped out at me - both in the Dad and his son on the far left. I always wondered who Johnny looked like!!!!! Merry Christmas - we have more relatives than we know about - for sure! Love Sis!