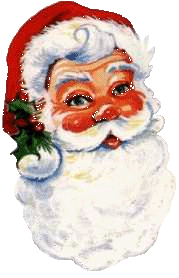 I would like for you to share and enjoy a story I grew up with:

Little eight year old Virginia O'Hanlon, of 115 West 95th Street in New York, wrote to the New York Sun, in 1897, and said that some of her friends said Santa does not exist. She went on, "Papa says, 'If you see it in The Sun, it's so.' Please tell me the truth, is there a Santa Claus?" And this is what editor Francis P. Church wrote ...

Yes Virginia, there is a Santa Claus. He exists as certainly as love and genorosity and devotion exist, and you know that they abound and give your life its highest beauty and joy.